What if I have an after hours emergency with my pet?
Currently Dr.Beggs is our only veterinarian so while he tries to do most of the after hours cover himself,there are times when emergencies are referred to another veterinary clinic to allow Dr.Beggs time off with his family. The contact number of the emergency vet will be on our answering machine or on the cell phone message but we are fortunate that Windhoek Veterinary Clinic assists us in this regard. WVC's number is 228 405 or 081 124 1668 but is for emergencies only please.
Vaccination saves lives!
Despite much negative publicity regarding vaccines, there is no doubt that correctly administered vaccines save our pets from horrific,often fatal diseases such as Parvovirus(Catflu), Distemper in dogs and Panleucopenia and Feline Leukaemia in cats.We advise keeping your pets isolated on your property until 3 weeks after they have completed the full puppy or kitten course of vaccines to allow the immune system enough time to build up optimal defences.
The reasons to spay or castrate your pet.
Spaying pets before their first heat cycle reduces later risk of uterus infections, milk gland cancers as well as unwanted pregnancies and certain sexually transmitted diseases (brucellosis,TVT). Spaying also removes the hassle of cleaning up after your dogs' bloody discharge and keeping her physically separated from males for 3 weeks every 6 months.
The side effects of spaying such as weight gain and bladder incontinence can usually be easily managed. Castration prevents roaming,urine marking, reduces aggression and risk of many prostate diseases and cancer of the testis. Please ask our vet if you have any questions or need to discuss the matter in more detail.
Ticks and fleas- why bother?
Most of our pets will get exposed to ticks and fleas, some even on a daily basis. Ticks can transmit serious diseases such as Tick Bite Fever ( Ehrlichia and Babesia) or cause severe wounds from their mouth-parts (Hyalomma spp).Fleas can cause Flea Bite Allergy in 25% of adult dogs and 30% of adult cats , transmit tapeworms(Dipylidium spp) in dogs and cats ,and certain blood borne diseases(Hemobartonella/Mycoplasma) in cats.We advise monthly applications of Frontline Plus or Fibrotec as prevention of these problems.
How should I prepare my pet for a routine surgery such as spaying or castration?
We advise that pets do not have access to food from about 20h00 on the evening before their surgery and that you remove access to water first thing the next morning. We do this to reduce the risk of regurgitation of stomach fluid while under anaesthesia which can have serious side effects for your pet. Unless alternative arrangements have been made, we ask that all surgical patients arrive between 07h30 and 8h00 to be admitted to hospital .If there is anything else you want us to check or do ( such as check ears,anal glands,pedicure or install a microchip) please mention this at admission. Once your pet is in recovery, we will contact you to let you know and arrange a pickup time in the afternoon. All patients receive pain medication and a wound care pack to go home with.
How often should I treat my pet against parasites?
We advise that all pets be dewormed with a safe, effective product every 3-6 months. Young puppies and kittens,dogs which scavenge and cats which hunt, and any pets with contact with small children ( <7 years) should be done every 3 months routinely.Safe, effective tick and flea prevention should be applied every 4-5 weeks : we reccommend Frontline Plus or Fibrotec spot-ons because of their extreme safety profiles

Your pets and the holidays
It's almost time for the holidays, which can really put a spoke in my pets' routine. What should I do?
Silly season has arrived, which means the end of the year is in sight. Some of you will be going away on holiday, some will have friends and family over to visit, while others may take time off work, stay in and get some much-needed 'me-time'. Whatever your plans are for the holidays, they spell a change for your pet/s.
In this article, we offer a friendly reminder to be mindful of how the holidays may affect your pet's emotional and physical wellbeing, and what you can do about it.
Managing your pets' anxiety
When I have lots of guests over, my cat goes into hiding and my dog becomes extra needy - getting under my feet while I'm trying to host. What can I do when my pets get so nervous?
The holiday season is fast approaching and while for many people that means spending more time at home with your furry friends, it also means that your and your pets' routine is about to change. Perhaps extended family are coming to visit (or you and your pets are going away to visit them). If so, more people (potentially strangers) will be in your pets' space; there will be more noise and longer days of visiting. Your pets are even sensitive enough to detect any changes in family dynamics – especially around holiday time!
Mange in cats
My cat is scratching relentlessly and has begun to lose patches of fur. She looks pretty unhappy. What can I do?
What is mange?
Mange is a skin condition that develops when there is an infestation of parasitic mites or an overpopulation of mites on or in a cat's skin. The presence of these mites, some of which burrow into your cat's skin, causes itching, redness, and other uncomfortable symptoms. As with dog mange, cats can suffer from different types of mange based on the types of mites present on their skin. In this article we explore the different types of mange that cats can get, how the different types of mange are diagnosed and what can be done to treat the mange.
Mange in dogs
My young dog's fur is falling out - it started on her face and around her eyes. She's not scratching a lot, but is feeling under the weather. What could it be?
What is mange?
Mange is a skin condition in pets caused by an overpopulation or infestation of parasitic mites. The mites burrow into an animal's skin (sarcoptic) or over-populate the hair follicles (demodex), causing either itchiness and thickened skin, or skin changes and hair fall. There are different types of mange caused by different species of microscopic mites – the most common being demodectic mange and sarcoptic mange. In this article, we'll explore the symptoms of mange, how the different types of mange are diagnosed and treated, and whether mange is contagious to humans.
Uveitis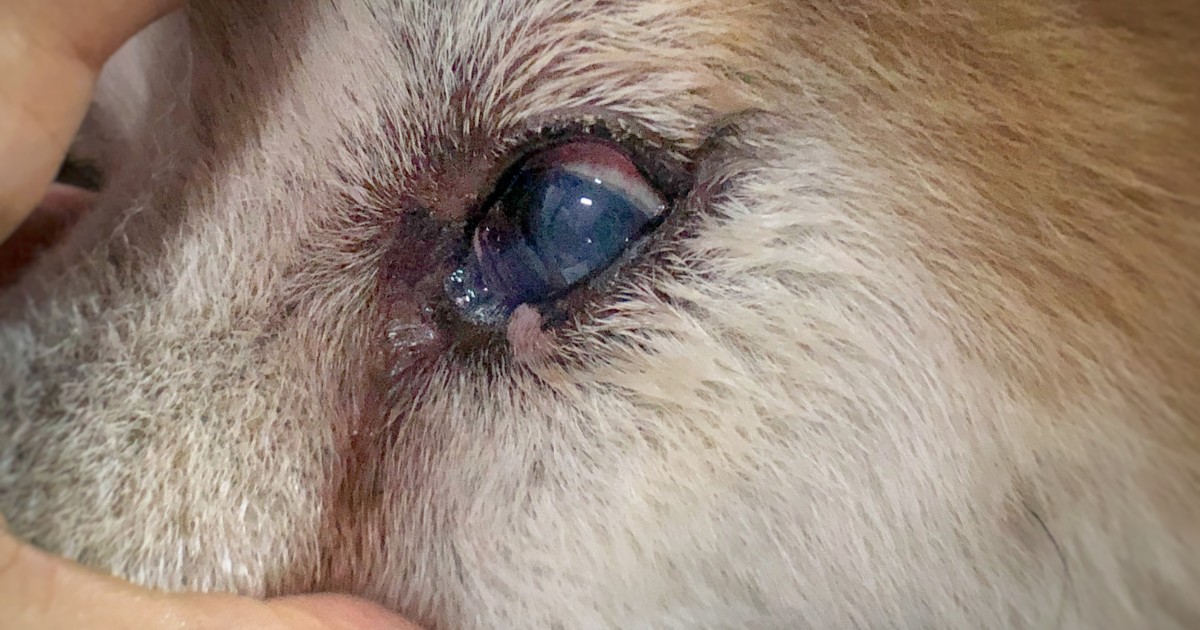 My dog's eye looks a bit cloudy and appears to be shrunken. Sometimes he behaves like he can't see properly.
Uveitis – pronounced 'yoo-vee-i-tis' – refers to inflammation inside the eye. The disease can occur in dogs and cats of any age and breed. Patients with uveitis will show signs of pain, redness and cloudiness of the eye. There are many potential causes and sometimes the cause is never found. Prompt treatment is necessary to avoid severe long-term consequences; even blindness. In this article we will discuss the possible causes, symptoms, diagnosis and treatment of uveitis in pets.
Allergies to cats
How can I decrease my allergy symptoms with a cat in my household?
What are allergies?
Allergies are your body's immune system over-reacting to a substance or material that is innocuous and shouldn't cause a reaction (referred to as an allergen). When the body then encounters this allergen it launches an excessive immune response resulting in symptoms such as sneezing, coughing, wheezing, itchy or swollen eyes, and rashes or hives.
Nutritional Supplements for Pets
Nutritional Supplements for Pets
I'm concerned that my pet's diet may be deficient in vitamins and omega-3s. Can I give her supplements?
High-quality nutrition
We know that people who eat healthily and have an active lifestyle have a longer life expectancy than those who do not. The same is true for our pets. If you want your furry friend to live a longer, healthier life, it's crucial that you feed them a high-quality, veterinary-approved diet. These diets have been scientifically formulated and balanced to meet each type of pet's specific needs. Choose the right diet for your dog's breed, size, age and activity levels to give them optimal nutrition. Cats need feline-specific nutrition designed to meet their needs based on age, breed, activity levels and other explicit conditions (obesity, sensitive tummy, dental health, hairball-prone, etc.). When purchasing pet food, you get what you pay for. There is no degree of nutritional supplementation that can compensate for feeding a cheap, poor-quality diet.
How to manage a pet that is having seizures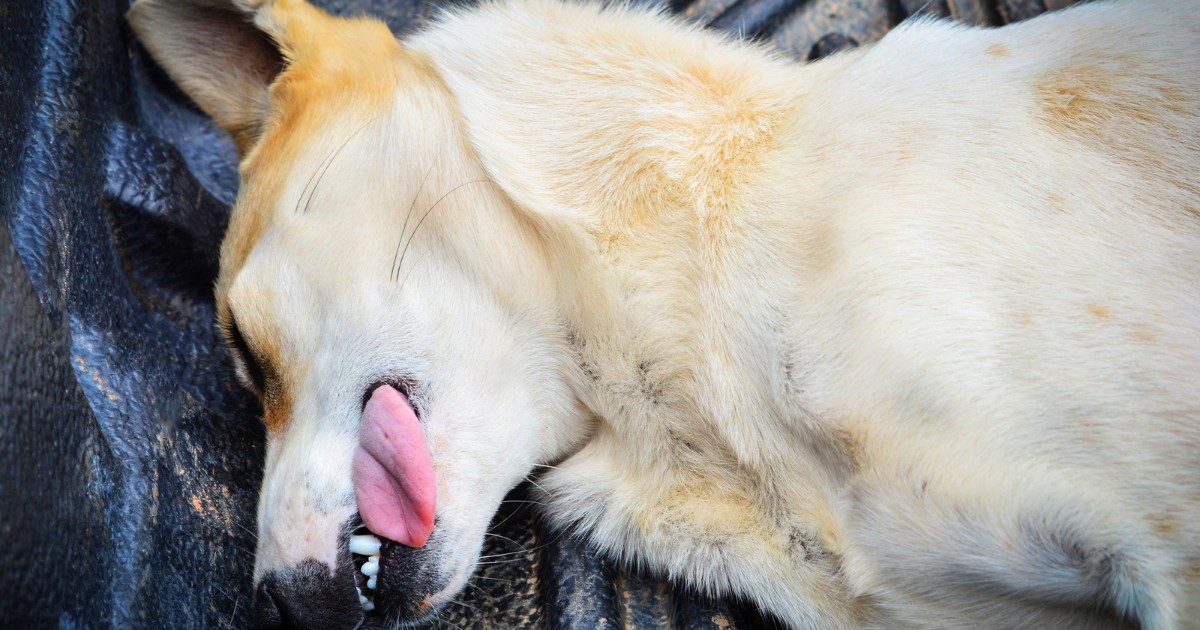 My pet is staring blankly and twitching, and is drooling excessively. What must I do?
It's a frightening experience to witness your dog or cat having a seizure. In everyday life, pets are conscious and aware of their owners, responding to your words and actions, but during a seizure, a dog or cat may be standing up or lying on their side, staring blankly, twitching, convulsing and drooling, or making some seemingly terrifying sounds. You may feel scared and helpless, not knowing what's happening to your pet or what you can do to ease their seeming discomfort.
Feline Asthma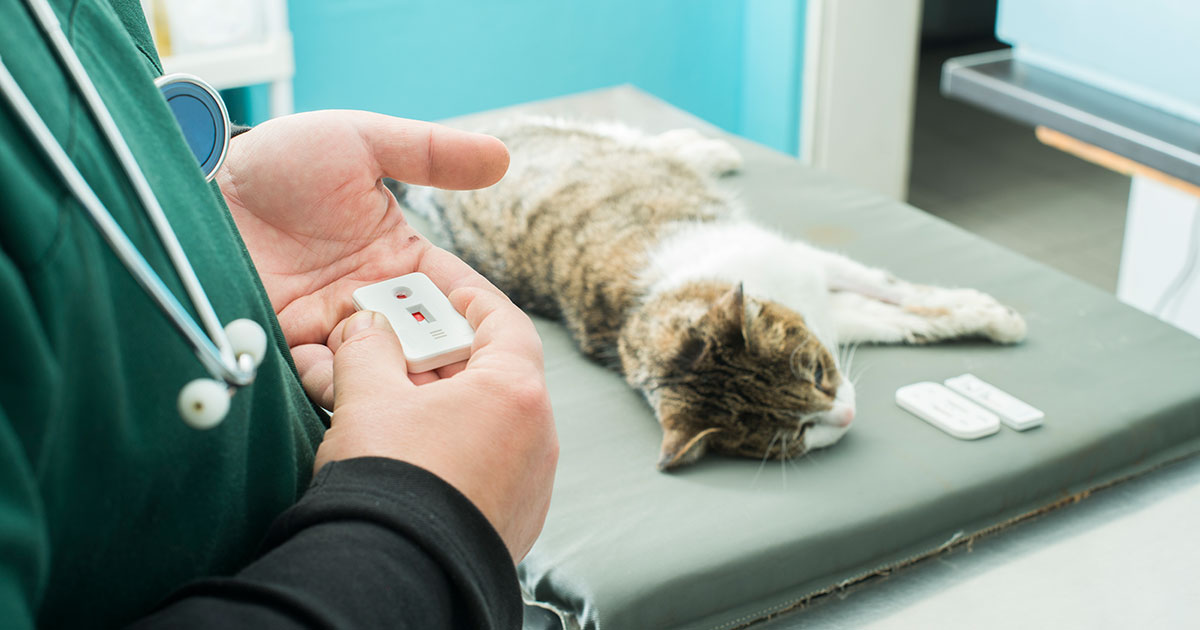 My cat sounds like she has difficulty breathing and has regular coughing episodes. What's wrong with her?
Feline asthma is a respiratory condition characterised by a cat having difficulty breathing, frequent episodes of coughing, retching and or attempted (unsuccessful) vomiting. The symptoms are triggered by environmental allergens like dust, pollen and other inhaled particles that activate the immune system. These symptoms are a result of the narrowing of airways due to inflammatory changes, as well as the thickening (hypertrophy) of muscles lining the airways and/or their constriction. Cat asthma can be acute (sudden onset) or chronic (progressive and long-term).
Adverse Food Reaction in Pets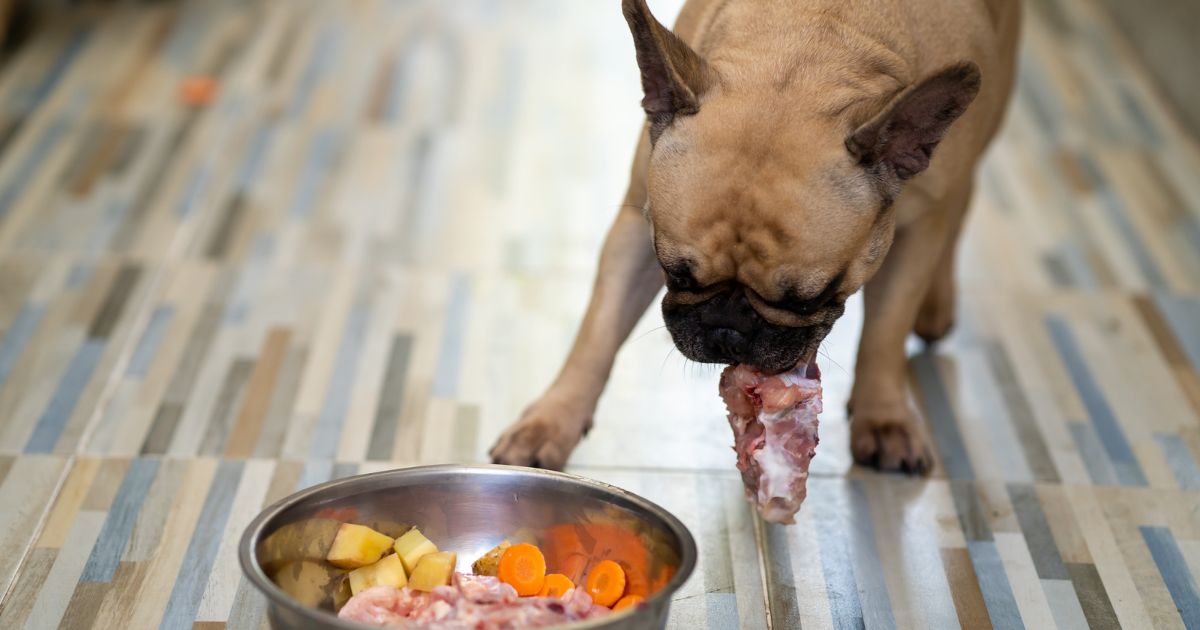 My pet eats a premium pet food, but they are getting sick. Help!
As logic would go, feeding your dog or cat a high-quality, premium pet food would ensure their nutritional needs are met and they would thrive and live a long and healthy life. This is every pet owner's objective for their beloved pet. However, some pets – both dogs and cats – can experience what is called an adverse food reaction. In this article, we'll explore what adverse food reactions are, what causes them, when to take your pet to the vet, and how adverse food reactions are diagnosed and treated.