What if I have an after hours emergency with my pet?
Currently Dr.Beggs is our only veterinarian so while he tries to do most of the after hours cover himself,there are times when emergencies are referred to another veterinary clinic to allow Dr.Beggs time off with his family. The contact number of the emergency vet will be on our answering machine or on the cell phone message but we are fortunate that Windhoek Veterinary Clinic assists us in this regard. WVC's number is 228 405 or 081 124 1668 but is for emergencies only please.
Vaccination saves lives!
Despite much negative publicity regarding vaccines, there is no doubt that correctly administered vaccines save our pets from horrific,often fatal diseases such as Parvovirus(Catflu), Distemper in dogs and Panleucopenia and Feline Leukaemia in cats.We advise keeping your pets isolated on your property until 3 weeks after they have completed the full puppy or kitten course of vaccines to allow the immune system enough time to build up optimal defences.
The reasons to spay or castrate your pet.
Spaying pets before their first heat cycle reduces later risk of uterus infections, milk gland cancers as well as unwanted pregnancies and certain sexually transmitted diseases (brucellosis,TVT). Spaying also removes the hassle of cleaning up after your dogs' bloody discharge and keeping her physically separated from males for 3 weeks every 6 months.
The side effects of spaying such as weight gain and bladder incontinence can usually be easily managed. Castration prevents roaming,urine marking, reduces aggression and risk of many prostate diseases and cancer of the testis. Please ask our vet if you have any questions or need to discuss the matter in more detail.
Ticks and fleas- why bother?
Most of our pets will get exposed to ticks and fleas, some even on a daily basis. Ticks can transmit serious diseases such as Tick Bite Fever ( Ehrlichia and Babesia) or cause severe wounds from their mouth-parts (Hyalomma spp).Fleas can cause Flea Bite Allergy in 25% of adult dogs and 30% of adult cats , transmit tapeworms(Dipylidium spp) in dogs and cats ,and certain blood borne diseases(Hemobartonella/Mycoplasma) in cats.We advise monthly applications of Frontline Plus or Fibrotec as prevention of these problems.
How should I prepare my pet for a routine surgery such as spaying or castration?
We advise that pets do not have access to food from about 20h00 on the evening before their surgery and that you remove access to water first thing the next morning. We do this to reduce the risk of regurgitation of stomach fluid while under anaesthesia which can have serious side effects for your pet. Unless alternative arrangements have been made, we ask that all surgical patients arrive between 07h30 and 8h00 to be admitted to hospital .If there is anything else you want us to check or do ( such as check ears,anal glands,pedicure or install a microchip) please mention this at admission. Once your pet is in recovery, we will contact you to let you know and arrange a pickup time in the afternoon. All patients receive pain medication and a wound care pack to go home with.
How often should I treat my pet against parasites?
We advise that all pets be dewormed with a safe, effective product every 3-6 months. Young puppies and kittens,dogs which scavenge and cats which hunt, and any pets with contact with small children ( <7 years) should be done every 3 months routinely.Safe, effective tick and flea prevention should be applied every 4-5 weeks : we reccommend Frontline Plus or Fibrotec spot-ons because of their extreme safety profiles

Corneal Ulceration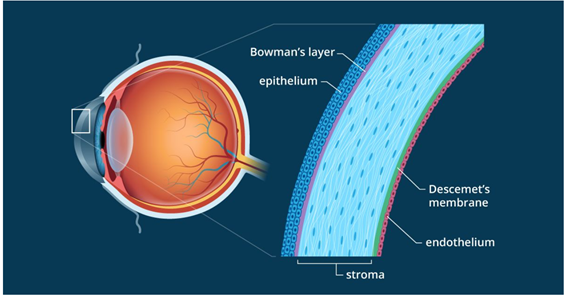 My pet's eye is half closed and there seems to be something in their eye
My pet's eye is half-closed and there seems to be something in their eye
What is a corneal ulcer?
My Collie is bumping into things and seems to have difficulty with its eye sight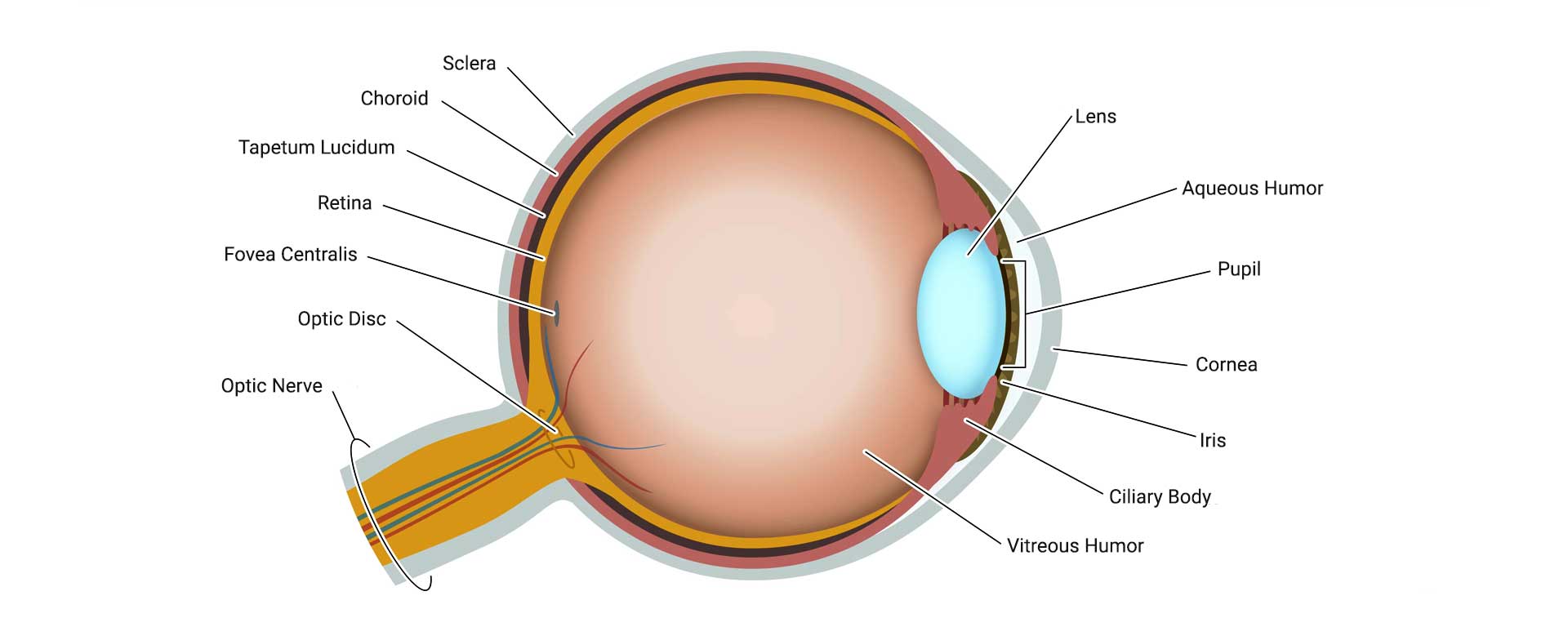 Collie Eye Anomaly
What is Collie eye anomaly?
Collie Eye Anomaly is an inherited condition affecting both eyes of many different Collie type breeds of dogs. Interesting to note, that not only Collie breeds are affected but also some other breeds. Affected breeds include Rough and Smooth Collies, the Shetland Sheepdog, the Australian Shepherd, the Border Collie, the Lancashire Heeler, and the Nova Scotia Duck Tolling Retriever.
My cat's eyes are swollen and teary
Conjunctivitis in Cats
What is conjunctivitis?
Conjunctivitis is the inflammation of the conjunctiva. The conjunctiva is the thin semi-transparent mucous membrane lining the inside of the eyelids, covering the third eyelid. This membrane attaches to the globe of the eye at the level of the sclera (the white part of the eye). The back end of the word conjunctivitis (– itis) refers to inflammation which is a defense mechanism of the body and means swelling, redness, increased heat to the local area because of an increase in blood flow to the affected area, and pain or discomfort. Conjunctivitis is a very common condition affecting our household cats.
There is something wrong with my dog's eyes
Keratoconjunctivitis Sicca - Dry eye
What is "dry eye?"
Keratocunjunctivitis Sicca (KCS) or dry eye as it is commonly known, is a condition found in humans and animals where the eyes do not produce enough tears or moisture for the eyeballs to stay moist and shiny.
Which animals are prone to dry eye?
The condition is common in dogs and rare in cats. Cats who do suffer from the condition tend to show fewer symptoms of eye problems than dogs. Certain dog breeds are predisposed which include Cocker Spaniels, Bulldogs, West Highland White Terriers, Lhasa Apsos and Shih Tzus.
My dog has what looks like a red cherry stuck in the corner of its eye
Cherry eyes in pets
Introduction to cherry eye
A cherry eye is a non-life-threatening condition that occurs in dogs, and less often in some cat breeds. It is an extremely descriptive term, as one can see an oval, bright red swelling in the inside corner of an affected dog's or cat's eye, resembling a cherry. As a pet owner one can easily become quite alarmed by seeing this, but fortunately, it only causes slight irritation to the dog initially and you will have time to attend to it and take your animal to the vet before the condition gets out of hand. It is never a good idea to just leave it be. The condition tends to occur more commonly in younger dogs and cats, usually between the ages of 2 and 6 years.
My pet injured its eye!
Trauma to the eye- eyelids and cornea
Just like in people, the eye of a dog or cat is a delicate structure that can be affected by a huge number of different conditions. This article will cover trauma to the eyelids, third eyelid and cornea.
Anatomy of dogs and cats eyes
The eye of the dog and cat is very similar in structure to the human eye but there are one or two differences. Both a cat and dog's eye is globoid (round) in shape. The part of the eye exposed to the outside is protected by the eyelids and eyelashes, just as in people. The cornea is the see-through part of the eye. It is a thin layer, allowing light to pass through the pupil and lens to the back of the eye. The white of the eye is known as the sclera. The conjunctiva is the pink part of the eye that can be seen between the eyelids and the eyeball. Dogs and cats both have an extra membrane, known as the third eyelid or nictitating membrane. This membrane can be seen in the inner angle of the eye and sometimes it can cover most of the eye, particularly following trauma.
Proptosis
Displacement of the eyeball
Proptosis is defined, as the forward displacement of the globe (eyeball) out of the socket, with the eyelids trapped behind the globe.
Proptosis is an ophthalmic emergency. Any suspected trauma to your pet's eye warrants a visit to your veterinarian immediately.
Let us first have a look at the normal eye anatomy:
Predisposing factors: Breed predisposition
Proptosis is a condition more commonly seen in Brachycephalic breeds (dogs with prominent bulging eyes, short noses and shallow eye sockets). Pekingese, Pug, Boston terrier and Shihtzu are over represented.
1