What if I have an after hours emergency with my pet?
Currently Dr.Beggs is our only veterinarian so while he tries to do most of the after hours cover himself,there are times when emergencies are referred to another veterinary clinic to allow Dr.Beggs time off with his family. The contact number of the emergency vet will be on our answering machine or on the cell phone message but we are fortunate that Windhoek Veterinary Clinic assists us in this regard. WVC's number is 228 405 or 081 124 1668 but is for emergencies only please.
Vaccination saves lives!
Despite much negative publicity regarding vaccines, there is no doubt that correctly administered vaccines save our pets from horrific,often fatal diseases such as Parvovirus(Catflu), Distemper in dogs and Panleucopenia and Feline Leukaemia in cats.We advise keeping your pets isolated on your property until 3 weeks after they have completed the full puppy or kitten course of vaccines to allow the immune system enough time to build up optimal defences.
The reasons to spay or castrate your pet.
Spaying pets before their first heat cycle reduces later risk of uterus infections, milk gland cancers as well as unwanted pregnancies and certain sexually transmitted diseases (brucellosis,TVT). Spaying also removes the hassle of cleaning up after your dogs' bloody discharge and keeping her physically separated from males for 3 weeks every 6 months.
The side effects of spaying such as weight gain and bladder incontinence can usually be easily managed. Castration prevents roaming,urine marking, reduces aggression and risk of many prostate diseases and cancer of the testis. Please ask our vet if you have any questions or need to discuss the matter in more detail.
Ticks and fleas- why bother?
Most of our pets will get exposed to ticks and fleas, some even on a daily basis. Ticks can transmit serious diseases such as Tick Bite Fever ( Ehrlichia and Babesia) or cause severe wounds from their mouth-parts (Hyalomma spp).Fleas can cause Flea Bite Allergy in 25% of adult dogs and 30% of adult cats , transmit tapeworms(Dipylidium spp) in dogs and cats ,and certain blood borne diseases(Hemobartonella/Mycoplasma) in cats.We advise monthly applications of Frontline Plus or Fibrotec as prevention of these problems.
How should I prepare my pet for a routine surgery such as spaying or castration?
We advise that pets do not have access to food from about 20h00 on the evening before their surgery and that you remove access to water first thing the next morning. We do this to reduce the risk of regurgitation of stomach fluid while under anaesthesia which can have serious side effects for your pet. Unless alternative arrangements have been made, we ask that all surgical patients arrive between 07h30 and 8h00 to be admitted to hospital .If there is anything else you want us to check or do ( such as check ears,anal glands,pedicure or install a microchip) please mention this at admission. Once your pet is in recovery, we will contact you to let you know and arrange a pickup time in the afternoon. All patients receive pain medication and a wound care pack to go home with.
How often should I treat my pet against parasites?
We advise that all pets be dewormed with a safe, effective product every 3-6 months. Young puppies and kittens,dogs which scavenge and cats which hunt, and any pets with contact with small children ( <7 years) should be done every 3 months routinely.Safe, effective tick and flea prevention should be applied every 4-5 weeks : we reccommend Frontline Plus or Fibrotec spot-ons because of their extreme safety profiles

Tis The Season To Be Jolly
Guidelines for Keeping Your Pet Safe This Christmas
As the end of the year draws to a close, most businesses start to slow down in anticipation of a well-needed rest. The veterinary world however, braces itself for its busiest time. The holiday season comes with a multitude of risks for animals. This occurs for many reasons, some of them are out of our control, including climatic changes and prevalence of certain parasites, but many of them can be guarded against if the pet owner is aware and vigilant.
Kidney Failure
Kidney Failure in Dogs and Cats
The kidneys are very important organs of the animal body and play an important role in the normal day to day functioning of the body. They act like a specialised type of filter by retaining the appropriate amount of different salts (electrolytes) to maintain fluid balance in the body. They secrete a hormone which is involved in the production of red blood cells. The kidneys are also responsible for getting rid of waste products through the urine, especially those that are produced by the breakdown of protein in food. Kidney failure starts as soon as the kidneys are damaged due to disease, damage or old age, however in animals most owners only start seeing the clinical symptoms of kidney failure once more than 70 to 75 % of the kidneys have been destroyed or damaged. This means that of two kidneys, as little as only half of one is functioning normally before the signs of kidney failure become evident. At this stage the kidneys can no longer adapt to maintain a normal fluid and electrolyte balance in the body, and are no longer able to expel toxins as efficiently as before. The challenge with treating kidney disease is that the kidneys do not have the capacity to regenerate like other organs like the liver. This means that it is very important to look out for the symptoms of kidney failure so treatment can commence as soon as possible to preserve as much of the kidneys as possible.
Socialisation - The Critical Period
Socialisation of pets
Vets recognise the importance of looking at animals not only from a health point of view, but from a holistic point of view where the animal's health is but one part of the overall wellbeing of the animal. Aspects like nutrition, shelter, behaviour and training form as an important part of an animal's overall wellbeing as the physical and medical condition of the animal. Our domestic pets are kept as companions and the success of a pet in a household is not only measured by its longevity and health, but also how it fits into the home and interacts with the rest of the members of the household. More importantly, most pets do not stay confined to their home all the time, but often go out with the owner and interact with other animals and human beings. Just as there are rules for humans for good and acceptable public behaviour, so there are rules for good animal behaviour.
Hand Rearing Young Animals - A Basic Guideline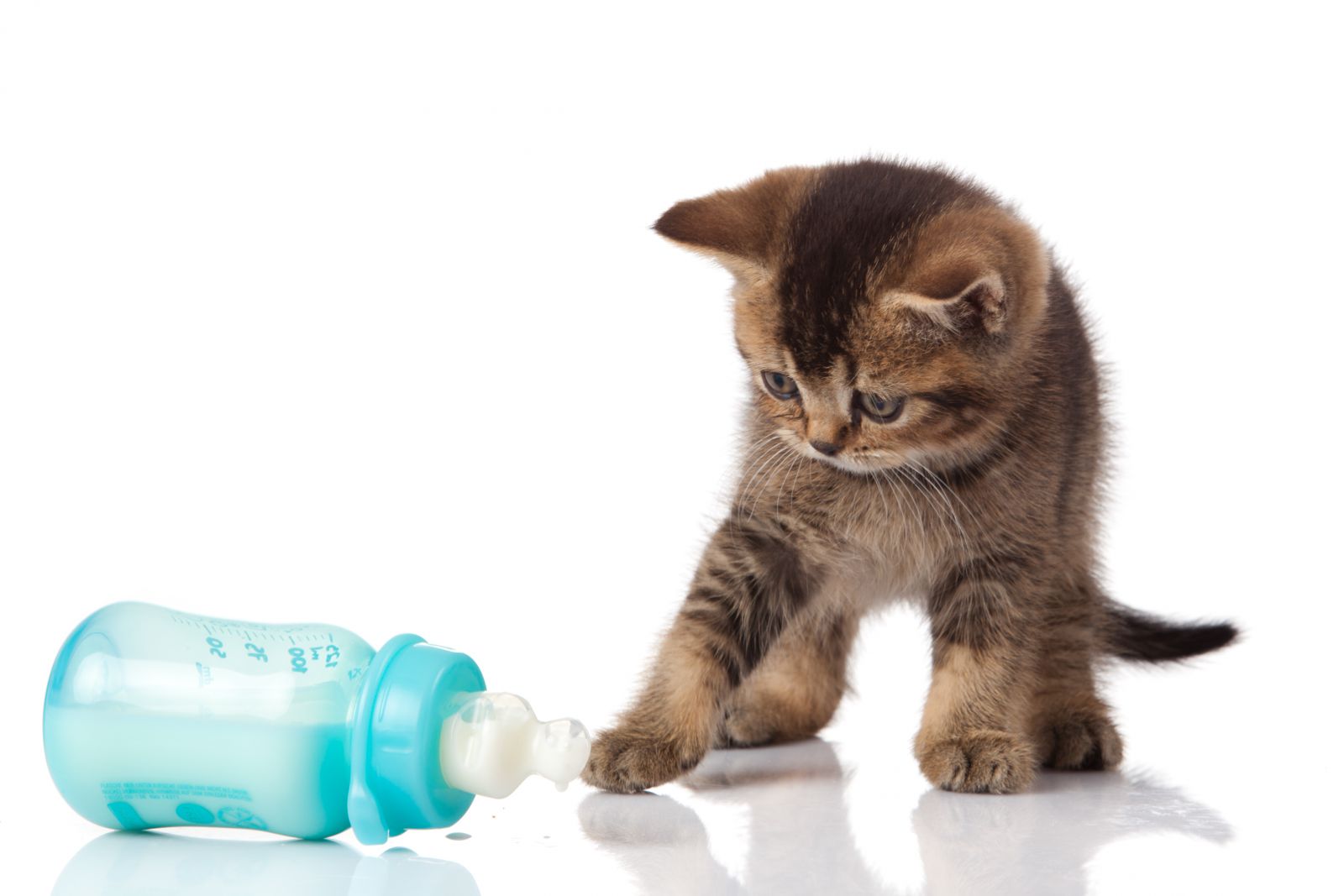 Hand Rearing Animals
The birth of a litter is a very exciting event, but it is also a huge responsibility for the owner, as many things can go wrong. Besides the birth process itself, problems can occur with the young animals due to birth defects, infections, or insufficient mothering care. In these cases hand rearing may be necessary.
There is a huge amount of commitment required for hand rearing. The main principles of concern are providing correct nutrition; temperature control; good hygiene; and monitoring urination and defecation.
Ear Infections in Your Pet
Ear infection
Ear infections are common in dogs, and to a lesser degree in cats. The anatomy of the animal predisposes them to this condition. The ear canal of the dog and cat follows the shape of an "L", going first downwards and then horisontally. This shape makes it difficult for debris and water that go into the ear to come out, against the force of gravity.
Do cats get colds?
Snuffles - Feline Rhinotracheitis
Just like humans and most other domestic animal species, cats can also catch colds. In cats, this disease is referred to as Snuffles – quite an apt name for all the sniffing and snorting associated with this disease. The learned name for this disease is Feline Rhinotracheitis. This name describes the disease well;
Do Dogs get colds?
What is cracking with Kennel Cough?
Canine Infectious Tracheobronchitis, or as it is more commonly known, Kennel Cough, is an upper respiratory tract disease of dogs that is found throughout the world. Breaking down the names of disease gives an indication as to how, and which parts of, the respiratory tract are involved.
The Hype about Hyperadrenocortism
Cushings Syndrome in animals
Hyperadrenocorticism, or Cushing's Disease, is a condition whereby the level of cortisol in the body is too high. It is a condition which is also found in humans and the name Cushing's Disease or also commonly known as Cushing's Syndrome comes from Harvey Cushing, who in 1912, was one of the first physicians to report a patient affected with excessive cortisol hormone also otherwise known as glucocorticoid.
Diabetes Defined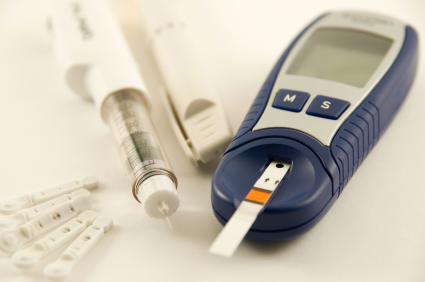 Diabetes in dogs and cats
The pancreas is an organ in the body which is closely associated with the segment of intestine that leaves the stomach. The pancreas releases enzymes involved in digestion as well as hormones with specific functions. One of these hormones is insulin. Insulin is released from the pancreas in response to the intake of food, especially carbohydrates and to a lesser degree fats and protein. Insulin circulates in the bloodstream and facilitates the uptake of the ingested nutrients into the body's own stores of energy.
My pet is having a fit! - Seizures in Pets
Seizures in Pets
Anyone who has ever seen an animal experiencing a seizure will know that it is a "hair-raising" event. Seizures or 'fits' is a well-described phenomenon in domestic pets. The way in which a fit or seizure presents can vary significantly, from what seems to be a brief moment of absent-mindedness to full blown body contractions where the animal is semi-conscious and lying on the ground shivering, shaking and convulsing, with foam coming out the mouth and looking like it is busy dying. Owners, and even vets who may have seen such seizures in pets quite often, still find it disturbing at the best of times.