What if I have an after hours emergency with my pet?
Currently Dr.Beggs is our only veterinarian so while he tries to do most of the after hours cover himself,there are times when emergencies are referred to another veterinary clinic to allow Dr.Beggs time off with his family. The contact number of the emergency vet will be on our answering machine or on the cell phone message but we are fortunate that Windhoek Veterinary Clinic assists us in this regard. WVC's number is 228 405 or 081 124 1668 but is for emergencies only please.
Vaccination saves lives!
Despite much negative publicity regarding vaccines, there is no doubt that correctly administered vaccines save our pets from horrific,often fatal diseases such as Parvovirus(Catflu), Distemper in dogs and Panleucopenia and Feline Leukaemia in cats.We advise keeping your pets isolated on your property until 3 weeks after they have completed the full puppy or kitten course of vaccines to allow the immune system enough time to build up optimal defences.
The reasons to spay or castrate your pet.
Spaying pets before their first heat cycle reduces later risk of uterus infections, milk gland cancers as well as unwanted pregnancies and certain sexually transmitted diseases (brucellosis,TVT). Spaying also removes the hassle of cleaning up after your dogs' bloody discharge and keeping her physically separated from males for 3 weeks every 6 months.
The side effects of spaying such as weight gain and bladder incontinence can usually be easily managed. Castration prevents roaming,urine marking, reduces aggression and risk of many prostate diseases and cancer of the testis. Please ask our vet if you have any questions or need to discuss the matter in more detail.
Ticks and fleas- why bother?
Most of our pets will get exposed to ticks and fleas, some even on a daily basis. Ticks can transmit serious diseases such as Tick Bite Fever ( Ehrlichia and Babesia) or cause severe wounds from their mouth-parts (Hyalomma spp).Fleas can cause Flea Bite Allergy in 25% of adult dogs and 30% of adult cats , transmit tapeworms(Dipylidium spp) in dogs and cats ,and certain blood borne diseases(Hemobartonella/Mycoplasma) in cats.We advise monthly applications of Frontline Plus or Fibrotec as prevention of these problems.
How should I prepare my pet for a routine surgery such as spaying or castration?
We advise that pets do not have access to food from about 20h00 on the evening before their surgery and that you remove access to water first thing the next morning. We do this to reduce the risk of regurgitation of stomach fluid while under anaesthesia which can have serious side effects for your pet. Unless alternative arrangements have been made, we ask that all surgical patients arrive between 07h30 and 8h00 to be admitted to hospital .If there is anything else you want us to check or do ( such as check ears,anal glands,pedicure or install a microchip) please mention this at admission. Once your pet is in recovery, we will contact you to let you know and arrange a pickup time in the afternoon. All patients receive pain medication and a wound care pack to go home with.
How often should I treat my pet against parasites?
We advise that all pets be dewormed with a safe, effective product every 3-6 months. Young puppies and kittens,dogs which scavenge and cats which hunt, and any pets with contact with small children ( <7 years) should be done every 3 months routinely.Safe, effective tick and flea prevention should be applied every 4-5 weeks : we reccommend Frontline Plus or Fibrotec spot-ons because of their extreme safety profiles

Feline Leukaemia Virus (FeLV) infection in cats
Feline Leukaemia
Introduction
Feline leukaemia (FELV) is a disease of cats caused by a virus called a retrovirus. It is called a retrovirus because of the method it uses to replicate inside the cat. It is the same type of virus as the human immunodeficiency virus and although there are a lot of disease similarities, several studies have shown that the disease is not transmissible to humans. FeLV is one of the most dangerous diseases that affect cats and is a major cause of death in cats. Fortunately the prevalence of the disease has decreased in recent years due to the use of vaccines against the disease and the ability of vets to diagnose the disease early and accurately.
Cat Aids
Feline Immuno Deficiency Virus
How does Feline Immunodeficiency Virus (FIV) compare to Human Immunodeficiency virus (HIV)?
Feline immunodeficiency Virus (FIV) has similar building blocks and is related to Human Immunodeficiency Virus (HIV), but very importantly, it cannot be passed between cats and humans. The virus can also not be transmitted from cats to dogs. Both FIV and HIV viruses share a similar pattern of disease progression. Both viruses are classified as Lentivirus, which means they have a long period of showing very few clinical signs during which time the immune system deteriorates. Eventually Acquired Immunodeficiency Syndrome (AIDS) develops and this is accompanied by opportunistic infections, systemic disease and cancer. The close relationship between FIV and HIV has meant that FIV has been used as an animal study model to better understand HIV in humans.
Do cats get colds?
Snuffles - Feline Rhinotracheitis
Just like humans and most other domestic animal species, cats can also catch colds. In cats, this disease is referred to as Snuffles – quite an apt name for all the sniffing and snorting associated with this disease. The learned name for this disease is Feline Rhinotracheitis. This name describes the disease well;
Do Dogs get colds?
What is cracking with Kennel Cough?
Canine Infectious Tracheobronchitis, or as it is more commonly known, Kennel Cough, is an upper respiratory tract disease of dogs that is found throughout the world. Breaking down the names of disease gives an indication as to how, and which parts of, the respiratory tract are involved.
The Hype about Hyperadrenocortism
Cushings Syndrome in animals
Hyperadrenocorticism, or Cushing's Disease, is a condition whereby the level of cortisol in the body is too high. It is a condition which is also found in humans and the name Cushing's Disease or also commonly known as Cushing's Syndrome comes from Harvey Cushing, who in 1912, was one of the first physicians to report a patient affected with excessive cortisol hormone also otherwise known as glucocorticoid.
Diabetes Defined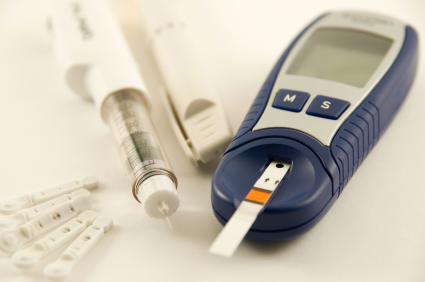 Diabetes in dogs and cats
The pancreas is an organ in the body which is closely associated with the segment of intestine that leaves the stomach. The pancreas releases enzymes involved in digestion as well as hormones with specific functions. One of these hormones is insulin. Insulin is released from the pancreas in response to the intake of food, especially carbohydrates and to a lesser degree fats and protein. Insulin circulates in the bloodstream and facilitates the uptake of the ingested nutrients into the body's own stores of energy.
My pet is having a fit! - Seizures in Pets
Seizures in Pets
Anyone who has ever seen an animal experiencing a seizure will know that it is a "hair-raising" event. Seizures or 'fits' is a well-described phenomenon in domestic pets. The way in which a fit or seizure presents can vary significantly, from what seems to be a brief moment of absent-mindedness to full blown body contractions where the animal is semi-conscious and lying on the ground shivering, shaking and convulsing, with foam coming out the mouth and looking like it is busy dying. Owners, and even vets who may have seen such seizures in pets quite often, still find it disturbing at the best of times.
Battle of the Bulge
Obesity
Most people, at some point in time, struggle to shed some extra weight. Obesity in humans has reached epidemic proportions and in a study released two years ago, South Africans were classified as the third fattest people on earth. Worse than this, is the fact that obesity in pets is following this trend and fast becoming a disease on its own. Some studies show that more than 50 % of pets are overweight. This alarming figure effectively means we are "killing our pets with kindness." Obesity is defined as an accumulation of excessive amounts of body fat. Body fat increases when the amount of energy taken in (by eating food) exceeds the amount of energy used (by exercising). Vets classify a pet as obese if the animal weighs more than 15 to 20 % of his/her ideal body weight. Body Mass Index or BMI which is commonly used in humans to define obesity is not commonly used in animals, because there is such a huge variation between and within different breeds. In animals, a Body Condition Score or BCS is referred to in terms of the animal's ideal weight.
A killer disease with a misleading name
Catflu
The name of a particular disease is often influenced by the circumstances around the original occurrence of such a disease. For example "sleeping disease" in humans was originally associated with the green fever trees found in low lying areas around South Africa. As time went by and a better understanding of the disease became apparent, it became clear that the disease was transmitted by Tsetse flies and had nothing to do with the trees. Similarly there is a killer disease in dogs with a misleading name – CATFLU. When the disease was first diagnosed in the late 1970's, it was thought to be a disease transmitted from cats to dogs. Later it was discovered that cats did not harbour the offending organism causing the disease, but an extremely small yet resilient virus called, Parvo virus in actual fact is responsible for the disease.
Tiny but deadly
Ticks
Living in a warm and sunny country is great, but with it comes all the parasites and diseases associated with a warm and/or tropical climate. One of these little scourges can be found nearly all over South Africa, namely ticks. Most people have at some or other time encountered a tick on their pet. This can be quite distressing – especially if you consider a disease like biliary (tick fever).