What if I have an after hours emergency with my pet?
Currently Dr.Beggs is our only veterinarian so while he tries to do most of the after hours cover himself,there are times when emergencies are referred to another veterinary clinic to allow Dr.Beggs time off with his family. The contact number of the emergency vet will be on our answering machine or on the cell phone message but we are fortunate that Windhoek Veterinary Clinic assists us in this regard. WVC's number is 228 405 or 081 124 1668 but is for emergencies only please.
Vaccination saves lives!
Despite much negative publicity regarding vaccines, there is no doubt that correctly administered vaccines save our pets from horrific,often fatal diseases such as Parvovirus(Catflu), Distemper in dogs and Panleucopenia and Feline Leukaemia in cats.We advise keeping your pets isolated on your property until 3 weeks after they have completed the full puppy or kitten course of vaccines to allow the immune system enough time to build up optimal defences.
The reasons to spay or castrate your pet.
Spaying pets before their first heat cycle reduces later risk of uterus infections, milk gland cancers as well as unwanted pregnancies and certain sexually transmitted diseases (brucellosis,TVT). Spaying also removes the hassle of cleaning up after your dogs' bloody discharge and keeping her physically separated from males for 3 weeks every 6 months.
The side effects of spaying such as weight gain and bladder incontinence can usually be easily managed. Castration prevents roaming,urine marking, reduces aggression and risk of many prostate diseases and cancer of the testis. Please ask our vet if you have any questions or need to discuss the matter in more detail.
Ticks and fleas- why bother?
Most of our pets will get exposed to ticks and fleas, some even on a daily basis. Ticks can transmit serious diseases such as Tick Bite Fever ( Ehrlichia and Babesia) or cause severe wounds from their mouth-parts (Hyalomma spp).Fleas can cause Flea Bite Allergy in 25% of adult dogs and 30% of adult cats , transmit tapeworms(Dipylidium spp) in dogs and cats ,and certain blood borne diseases(Hemobartonella/Mycoplasma) in cats.We advise monthly applications of Frontline Plus or Fibrotec as prevention of these problems.
How should I prepare my pet for a routine surgery such as spaying or castration?
We advise that pets do not have access to food from about 20h00 on the evening before their surgery and that you remove access to water first thing the next morning. We do this to reduce the risk of regurgitation of stomach fluid while under anaesthesia which can have serious side effects for your pet. Unless alternative arrangements have been made, we ask that all surgical patients arrive between 07h30 and 8h00 to be admitted to hospital .If there is anything else you want us to check or do ( such as check ears,anal glands,pedicure or install a microchip) please mention this at admission. Once your pet is in recovery, we will contact you to let you know and arrange a pickup time in the afternoon. All patients receive pain medication and a wound care pack to go home with.
How often should I treat my pet against parasites?
We advise that all pets be dewormed with a safe, effective product every 3-6 months. Young puppies and kittens,dogs which scavenge and cats which hunt, and any pets with contact with small children ( <7 years) should be done every 3 months routinely.Safe, effective tick and flea prevention should be applied every 4-5 weeks : we reccommend Frontline Plus or Fibrotec spot-ons because of their extreme safety profiles

Does your puppy have good manners?
House training your new puppy
It is important to plan ahead for house training. Always ensure everyone in the house is involved and that everyone knows what the plan is. It is important to have consistency when training puppies so as not to confuse them. Routine is essential for achieving the desired goal of having a puppy with "good manners". Puppies, as with human babies, benefit greatly from a fixed routine, they feel safer and it helps the learning process.
Do dogs bite for no reason?
Aggression in dogs
Aggression is one of the most common behavioural problems in dogs. Aggression is often easy to diagnose but difficult to manage, because it is often multifactorial. There are several different categories of aggression. Let's look at the different types of aggression in dogs.
Aggression in dogs
Aggression can be classified into several different categories. Fighting amongst dogs in the same household is probably the most common aggression problem, followed by aggression to unfamiliar people. It is not always possible to prevent aggression but it can usually be controlled with effective management. In some cases, re-homing an aggressive animal may be a suitable solution and in a few cases, euthanasia may be the only option.
A new puppy - happiest days or worst nightmare?
New puppy
Having a new puppy join your family can be one of the most exhilarating experiences for a family but if not done the right way it can have disastrous consequences. People often let emotions get the better of them and don't make informed decisions. A new puppy will become part of the family for the rest of its life and you will be responsible for its wellbeing. Before getting a new puppy, there are a number of things one has to consider.
When is it more than just a tummy ache?
Pancreatitis
The pancreas is a small gland that is situated next to the stomach and first part of the small intestine in the front of the abdomen. As in humans, it performs two main functions in dogs and cats.
It is responsible for producing some of the special chemicals called enzymes which aid in the digestion of food. Enzymes are usually inactive within the pancreas. They are activated when they are released into the small intestine through ducts. Enzymes break down the food into smaller particles which can then be absorbed through the intestinal wall into the blood stream.
The other main function of the pancreas is to help regulate blood sugar. The pancreas produces special messengers called hormones. Insulin is one such hormone. These hormones tell the body when to release or store glucose into the cells.
Sometimes the digestive enzymes are released within the pancreas, instead of within the small intestine. When this happens, it causes severe inflammation and death of some of the pancreatic cells. This can affect surrounding abdominal organs, such as the liver. When inflammation occurs it is usually very painful and is described as pancreatitis. Pancreatitis can be acute, where the inflammation is not associated with permanent damage or it can be chronic. A chronic pancreatitis results in the pancreas becoming smaller and harder than normal and this affects the function of this important organ. Pancreatitis can become very severe very quickly and cause your pet to suffer with intense pain so it is important for your pet to receive veterinary attention as soon as you suspect there may be something wrong.
Tis The Season To Be Jolly
Guidelines for Keeping Your Pet Safe This Christmas
As the end of the year draws to a close, most businesses start to slow down in anticipation of a well-needed rest. The veterinary world however, braces itself for its busiest time. The holiday season comes with a multitude of risks for animals. This occurs for many reasons, some of them are out of our control, including climatic changes and prevalence of certain parasites, but many of them can be guarded against if the pet owner is aware and vigilant.
Socialisation - The Critical Period
Socialisation of pets
Vets recognise the importance of looking at animals not only from a health point of view, but from a holistic point of view where the animal's health is but one part of the overall wellbeing of the animal. Aspects like nutrition, shelter, behaviour and training form as an important part of an animal's overall wellbeing as the physical and medical condition of the animal. Our domestic pets are kept as companions and the success of a pet in a household is not only measured by its longevity and health, but also how it fits into the home and interacts with the rest of the members of the household. More importantly, most pets do not stay confined to their home all the time, but often go out with the owner and interact with other animals and human beings. Just as there are rules for humans for good and acceptable public behaviour, so there are rules for good animal behaviour.
Hand Rearing Young Animals - A Basic Guideline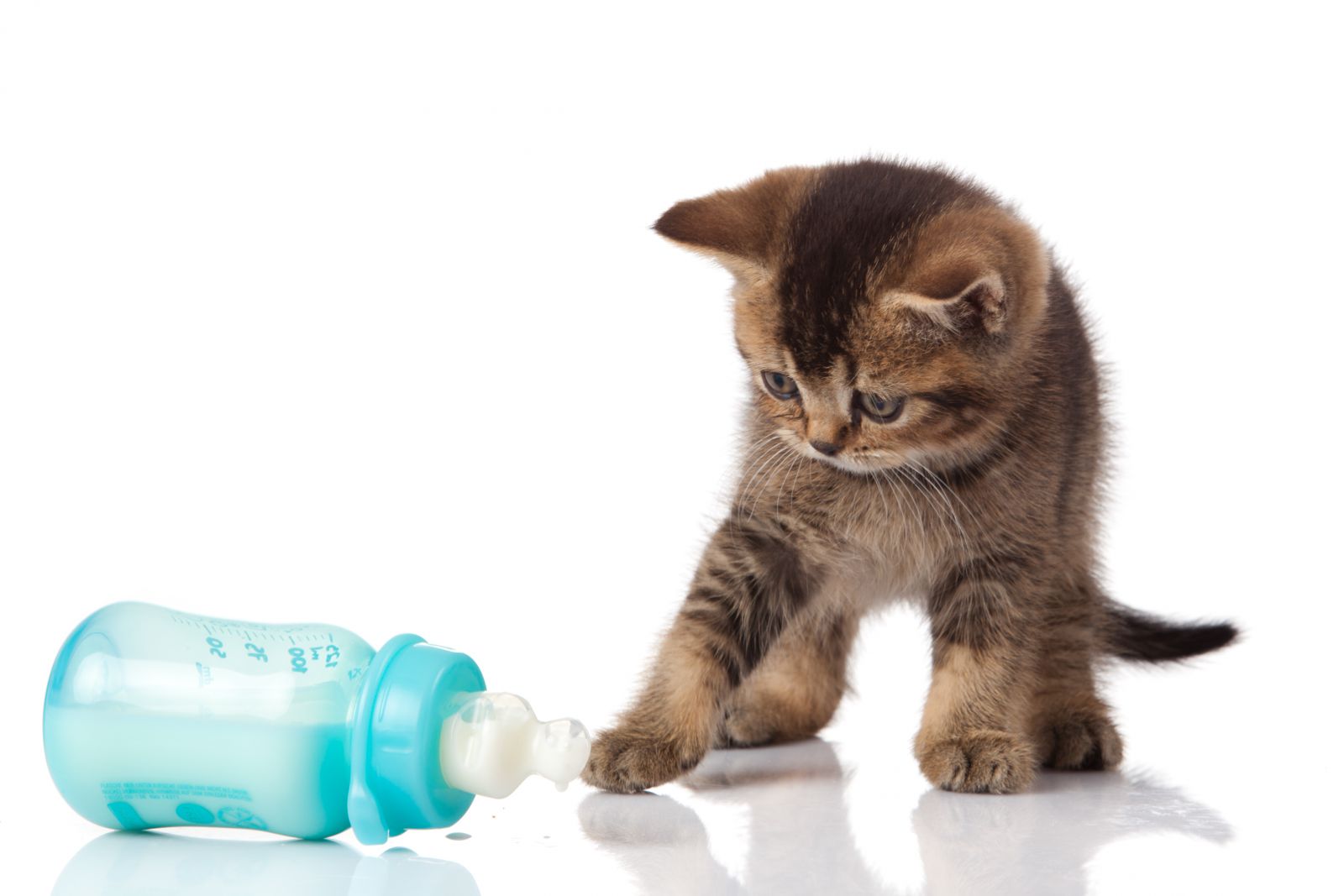 Hand Rearing Animals
The birth of a litter is a very exciting event, but it is also a huge responsibility for the owner, as many things can go wrong. Besides the birth process itself, problems can occur with the young animals due to birth defects, infections, or insufficient mothering care. In these cases hand rearing may be necessary.
There is a huge amount of commitment required for hand rearing. The main principles of concern are providing correct nutrition; temperature control; good hygiene; and monitoring urination and defecation.
Ear Infections in Your Pet
Ear infection
Ear infections are common in dogs, and to a lesser degree in cats. The anatomy of the animal predisposes them to this condition. The ear canal of the dog and cat follows the shape of an "L", going first downwards and then horisontally. This shape makes it difficult for debris and water that go into the ear to come out, against the force of gravity.
Children and pets
Children
Children and pets are synonymous. Most families at some point in time acquire a pet for their children. Be it goldfish, pocket pets like hamsters, mice, gerbils or guinea pigs, birds, dogs, cats, rabbits or even something exotic like a snake, a tortoise, bearded dragon or iguana. Pets come in all shapes and sizes and often times they are given to a child as a gift. Sometimes the child has not asked for a pet and receives one without receiving proper instructions on how to care for it. Many times children will beg and nag their parents for a certain type of pet, and eventually wear the parents down with their continuous nagging to the point where the parents cave in to the demands of the child to preserve the peace. This peace only lasts for a very brief moment before the parents realise that they made a big mistake.
Smelling as fresh as a spring breeze
How to bath your pet

Human hygiene and animal hygiene are worlds apart. Whatever is considered to be clean for humans is totally something else for our pets. Dirt may easily be disguised in the thick (or thin) coat of a pet and only once the animal is washed do we really see how dirty they are.
Cats spend their days and nights grooming themselves. However many cats love taking a dust bath and will revel in the opportunity to curl and then wriggle on their back from side to side on a nice patch of bare soil.